GENERATION P
Ilya Klyuchnik
Born Nov. 28, 1998, Sergiyev Posad
Works at a supply pipe factory and studies hotel management at the Russian International Academy of Tourism
Lives in Sergiyev Posad
When I was 14, I started socializing with older kids who earned their own money; it made me want to start working, too. I got my first job promoting a local pizzeria and for the first time I had pocket money.
Now I study hotel management at the Russian International Academy of Tourism and work at a supply pipe factory. In my department, the pipes are covered with a rust-prevention spray. I sit behind a control panel: give orders, press buttons; sometimes I work at the warehouse. Before I started at the factory, I worked as a hotel courier. It's easy to combine with my studies, especially since the factory is close to my house.
I try to be financially independent from my parents, who are event planners. They mostly do weddings and corporate parties.
Any free time I have, I spend with my friends or with my girlfriend. My only real hobby is football and I'm pretty excited for the 2018 World Cup.

My friends and I never really discuss politics. Our conversations are usually pretty simple: about school, work, our personal lives.

I'll support my candidate during the elections. I'll vote for Putin. He and the officials who work for him are the only ones capable of getting things done at the moment; there aren't really any other candidates.

My first memory of Vladimir Putin was a New Year's address on television. He deserves respect for everything he's done for Russia and what he's still trying to do. I can't really say specifically what he's done. But he helps people, and that's the most important thing. The regions beyond the capital are developing thanks to what he's done. If there is some sort of natural disaster or a problem with health care, he takes the right steps to improve the situation.
My town, Sergiyev Posad, is slowly developing; buildings are constantly being renovated thanks to government funding. I can't really specify what it is that Vladimir Vladimirovich [Putin] actually does. But obviously when you live in Russia, Putin is always a role model, basically because he's president.
I mostly get my news from the internet or television. I'm pretty passive about it; I glance at the news when I'm stuck in a traffic jam. Or I'll be lying around the house with the television on.
I'm too young to call myself a patriot. Once you've lived in one place for half a century, then you can call yourself a patriot. At that moment you realize how the city has changed over the course of your life and how you've changed with it.
I do feel Russian; I'm comfortable in this country.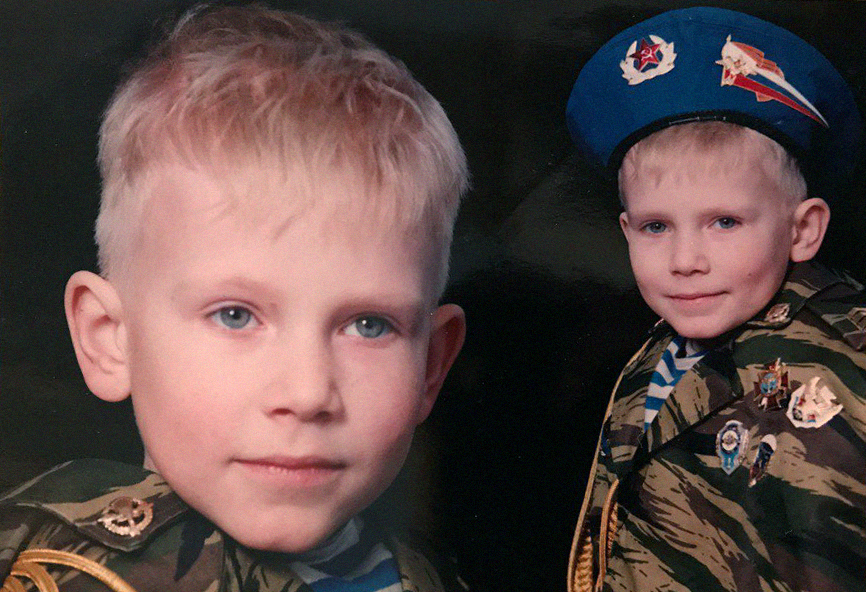 I've been to Crimea several times. Last year we drove to Crimea from Sergiyev Posad. The trip took 10 days, and I remember the hills and nature.
The relationship between Ukraine and Russia doesn't particularly interest me. Everything that the Ukrainians are doing is just stupid. They are fighting each other, they've made a mountain out of a molehill and innocent people are suffering. Obviously, the majority just want to live in peace, but they are the ones who suffer the most.
I never lived through the '90s — all I know is that for some people life was difficult and for others it was easy. During the Soviet era, everything was stable. But there's progress — people live differently now. Nothing ever stays the same.