GENERATION P
Katya Firsova
Born March 2, 2000, Nizhny Novgorod
Works as a concert photographer for Rock-Afisha Nizhny Novgorod
Lives in Nizhny Novgorod
During a trip to Turkey with my parents when I was 4, I climbed to the top of a lifeguard stand and looked out over the sea for 10 minutes. In that moment I realized how beautiful and expansive the world is, and felt I needed to go out and explore it.
I've always been brave and assertive. I'm an only child, and I'm close with my parents. They're quite liberal in their views and support me in whatever I do.
My mother taught at a music college and my father worked as an engineer, including at some point in Nizhny Novgorod's city administration. Then they opened up a business together selling school supplies.
I spent the first half of my life in the Avtozavodskaya neighborhood of Nizhny Novgorod. In the '90s it had a reputation for being very rough, but by the time I was growing up there it was alright.
Every summer we go out to our dacha in the Ryazan region. It's a very powerful time for me: I read a lot when I'm there and spend time alone. It's a meditative experience.
Once, when I was 6, my dad and I were strolling through Nizhny Novgorod when we walked past a large, intimidating building in the shape of a Russian letter П. I pointed to it and yelled, "I want to study there!" It was an English immersion school, which I ended up going to the next year.
I never liked school: it's a prison for children. I was (and still am) a good student, but I just don't flourish in a regimented setting.
I love Nizhny Novgorod, but I really don't see a future here. It was once the third capital of Russia — there was a huge market that attracted merchants and brought prosperity to the city. Now there are only physical remnants of its grand historical past.
There's a lot of pre-revolutionary architecture here, but the view is often interrupted by brand-new high-tech buildings that are awkwardly jammed in.

The city is trailing behind Moscow and St. Petersburg. The roads here are trash and money is being thrown around without any thought at the World Cup, which feels like a distant, mythic phenomenon rather than a real thing.

The environment here is awful too: the neighboring city Dzerzhinsk is just a wasteland. It's one of the 10 most polluted cities in the world, with the life expectancy being something like 50 [Editor's note: A 2006 survey found that life expectancy in the city was 47 for women and 42 for men.].

You'll also constantly hear about some city politician or other getting jailed. Corruption is rampant here.

There's a massive social and wealth gap between Moscow and St. Petersburg and other cities in Russia. I don't blame the kids who choose to abandon their hometowns and move to the capitals: everybody wants to have a chance, everybody wants to thrive.
After I finish this last year of school, I'm planning to study public relations at St. Petersburg State University.
I've always dreamed of living in St. Petersburg, specifically because it's the birthplace of Russian rock 'n' roll. I mean, Russian rock basically exploded after the emergence of the Leningrad Rock Club in the 1980s.
I'm working now as a concert photographer for Nizhny Novgorod's rock 'n' roll magazine, which is an awesome gig because I've met some of the musicians I idolized growing up, like the band Severny Flot. You know, I had posters of those guys hanging in my room when I was a small child, and now I'm chasing them at their concerts and hanging out with them backstage. It's awesome, but it's also a testament to how stale the rock music industry is in Russia. There are never any fresh new faces.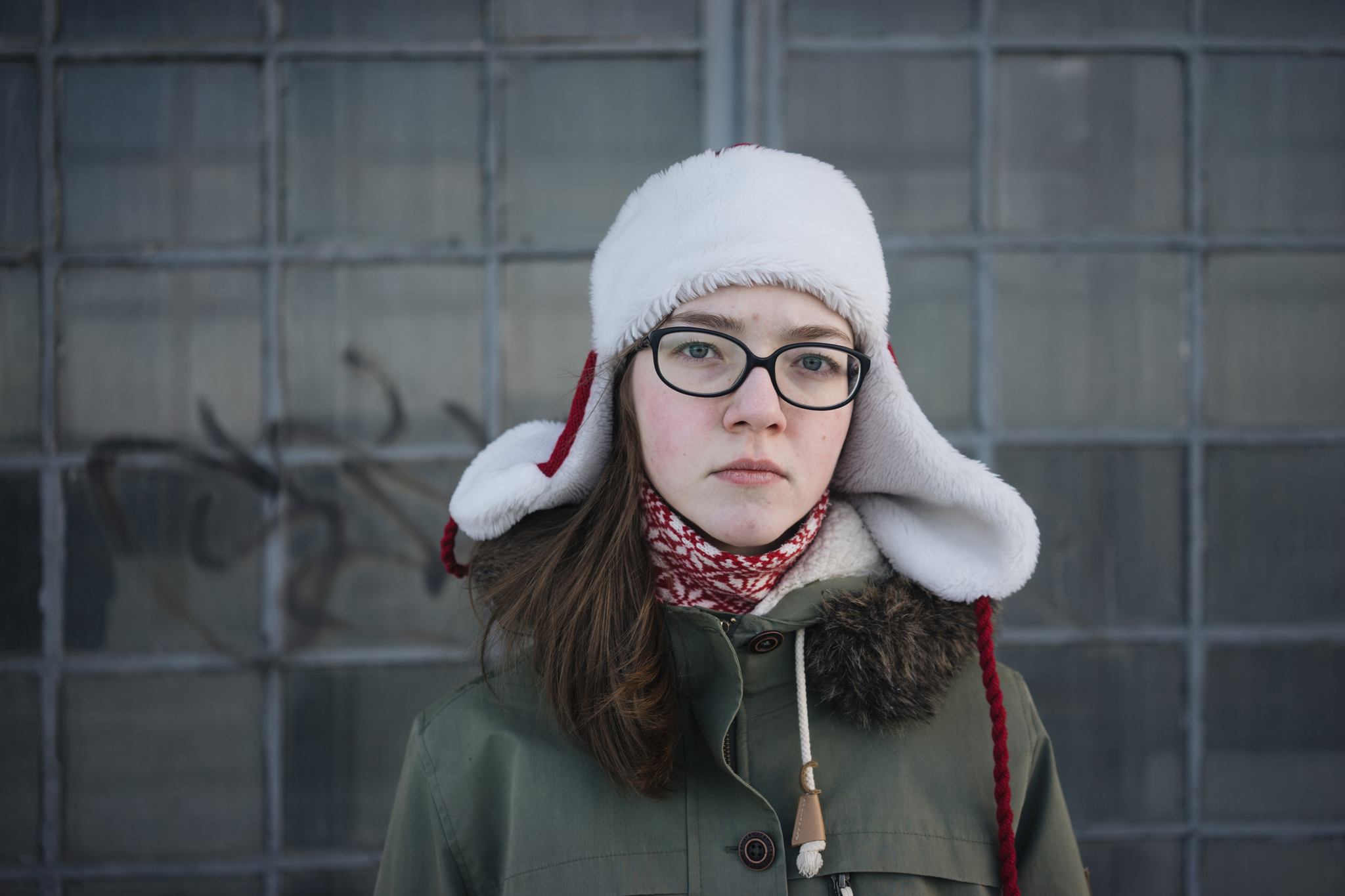 There are loads of young musicians who are playing small gigs in different cities, but they're so unsure about how to promote themselves that they never expand to a wider audience. I play drums in a rock band too — we're called Blackened Sun.

Last summer my dad and I went to the Nashestvie festival [often dubbed "Russia's Woodstock" by the media]. It's a huge festival with tens of thousands of people, but a lineup that has barely changed in 10 years.

The whole festival was rained on, and it just turned into a giant swamp; just thousands of Russian rockers stuck together in a swamp for a week — very typical for Russia, I guess.

At one point I got stuck knee-deep in a puddle of mud, and some random guys who were walking by jumped in to pull me out. Rock n' roll is all about camaraderie and unity. But the infrastructure at festivals here is subpar. No one cares about people's comfort, as is the case with many other things in this country, unfortunately.

I'd really love to go to Coachella one day — not even for the music, but just to learn and gain inspiration on how such an incredible festival is organized. My dream is to organize a festival of that quality and caliber in Russia.
I consider myself a feminist, even though it's not socially acceptable to identify as one; many people are embarrassed and worry that others will think of them negatively. I believe there's still a woman's cause to fight for in Russia. Take the recent law decriminalizing domestic abuse — it's atrocious. Women across Russia are suffering from underreported acts of violence and rape.
On a professional level, gender discrimination still exists. When I was 15, I wanted to become a diplomat, so I signed up for a school field trip to the Foreign Ministry and the Duma. When we walked into the office, the state official we were meeting laughed and said that there were too many girls in the room. At least the pickled herring in the ministry cafeteria was very good.
I've never faced censorship at my work, because our magazine is quite progressive. But just a few months ago, we had a guy claiming to be a university professor come to our class and give us a "lecture" on why we shouldn't go out to opposition demonstrations. This shouldn't happen at schools: school is not a place for political agitation.
I'm a proponent of a just democracy, and a shift of power needs to happen in order for it to work. But I also understand Putin's long reign in a historical context: Russia has always been governed by absolutism, from the czars to the Soviet leaders. This type of enduring leadership is just embedded in the psyche.
I haven't decided who to vote for. I'll study the ballot the day before the elections and try to see what's being offered by each candidate. I won't vote for Putin.
Russia is a very unpredictable country; I really can't say what'll happen after the next presidential term, let alone what'll happen tomorrow.
But Russia can be a wonderful country too, and its rich cultural heritage is a testament to that. I suppose that's why people say it has a mysterious soul.