GENERATION P
Kirill Li
Born April 23, 1999, Novosibirsk
Works as an eSports commentator
Lives in Novosibirsk
I was raised in Iskitim, a town about 50 kilometers from Novosibirsk.
When I was in second grade we took a leadership test, and I scored at the top of my class. I understood then that I needed to continue improving myself and developing my leadership skills.
I spent a lot of my childhood behind a computer screen playing games. My teachers kept telling me that gaming is harmful and even dangerous. So when we were asked to give a presentation for science class, I figured I'd pick computer games as a topic and explained that games help develop rapid and analytical thinking and improve motor skills.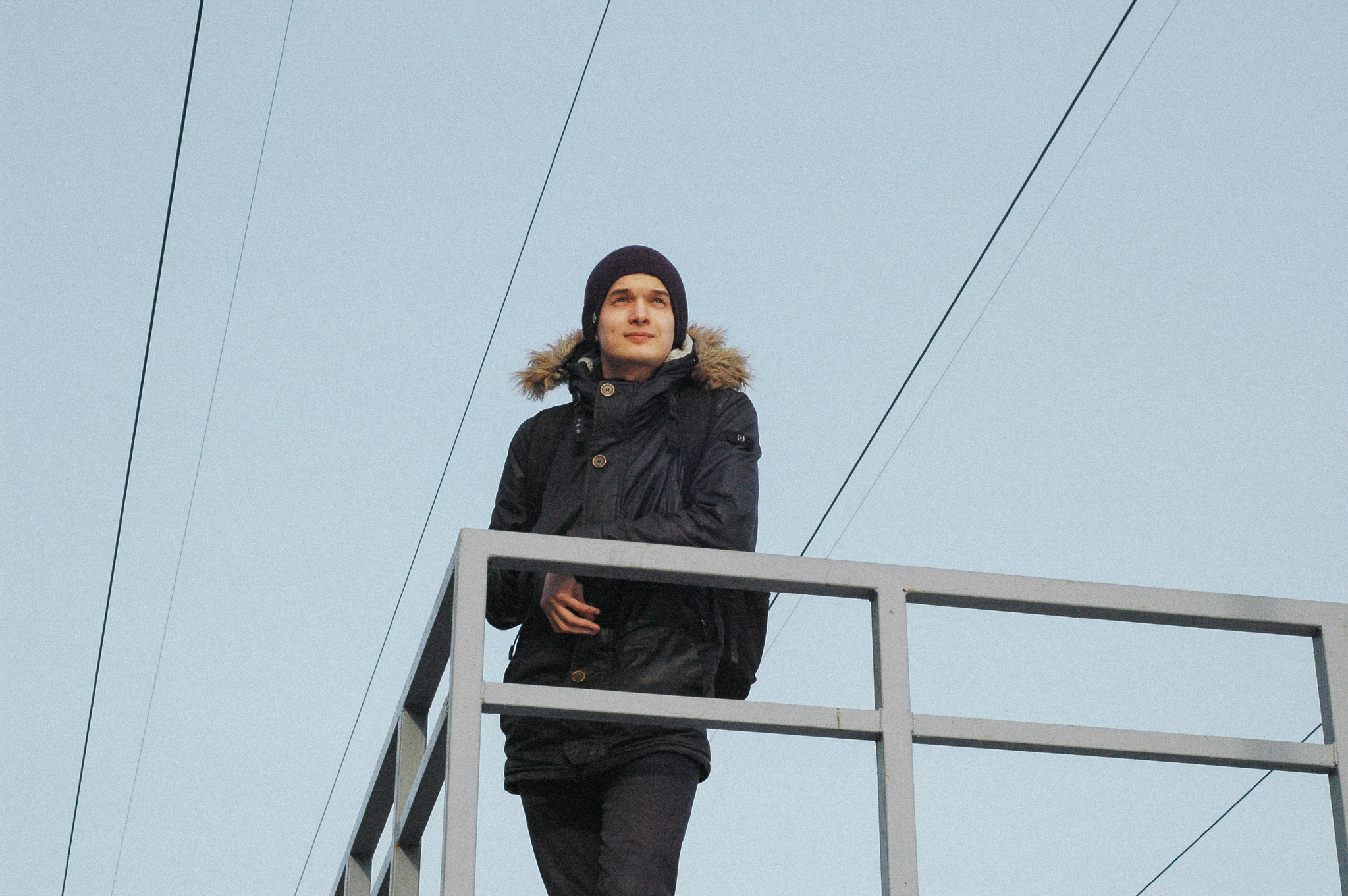 By the end of high school I was fully immersed in eSports, but I began to doubt whether I could do it at a professional level and sit in front of a screen for up to nine hours every day.

Instead, I began commentating on my friends' games and really enjoyed it. I applied to an eSports organization and within two months I became the youngest professional eSports commentator in Russia and the CIS.

I'm currently in my third year at the Novosibirsk State University Higher College of Informatics. After graduating, I plan on moving to Moscow because there are just more opportunities there to work in media. My current time zone is also not very convenient for commentating — a European match that starts at 5 p.m. Central European Time starts at midnight in Novosibirsk.

I want to continue working in the media sphere, and hopefully one day become a chief editor. I follow a lot of media myself — from independent outlets like Meduza to larger news agencies like Interfax.
I also really like the journalist Yury Dud [an online YouTube journalist who runs one of Russia's most-watched YouTube channels.] There is a lot of bad content out there, but Dud is able to masterfully filter it out. He also provides a platform for individuals who wouldn't otherwise appear on state television.
In Russia, television is just a waste of time. They cover the wrong topics and often the discourse on political talk shows is absolutely absurd. All the major channels are monitored and regulated, and there is no freedom of speech. If I ever do have the option of working for a state television channel, I would ask for a guarantee to choose my own topics.
There is media censorship in our country, and I don't like it. Then, the authorities criticize the internet too because there is "too much freedom."
January's horrible knife attacks at schools across Russia didn't happen because of groups on social media platform VK or the Columbine High School massacre. Those kids went to the woods, learned how to shoot, and professed on their accounts how they wanted to die because their parents didn't pay enough attention — not because of the internet.

I sense that Russians are becoming increasingly interested in politics, especially with the emergence of an opposition movement spearheaded by Alexei Navalny.

A 26-year-old girl from Denmark recently told me that she and her friends are apolitical. "But if we are unhappy about something we go to rallies," she said. That method just doesn't work for us. My friends are very proactive, and many of them lead different school clubs. They support the current establishment because they're given the opportunity to pursue their ambitions.
I am going to vote, and among all candidates Vladimir Putin is the only one who can support the country in its current condition. There hasn't been a power shift in our country. On the one hand, it is sad that we have had the same politicians for all these years, because it is taking our country into stagnation. Then again, who is there besides Putin? All the other candidates look much worse than those currently in power.
When you speak to those who support the opposition, their arguments sound laughable, to put it mildly. If we're choosing from the lesser of two evils, it is better to stick with Putin. We just need to wait for a new leader to emerge who will be able to carry out the necessary reforms.
It takes a lot of time and effort to change anything in such a big country. Looking back at the past four years, life has improved. The government is doing everything just right given the economic issues.
In general, I really love our country. I value the opportunities that it gives us. It is a part of me, my homeland. And helping move it forward is a great opportunity.