GENERATION P
Nikita Protasov
Born May 23, 1999, Kovrov
Studies sociology at Vladimir State University
Lives in Vladimir
It is a Russian wedding tradition to throw grain, rice and money on the newlyweds.
When I was 5, my family was in a very rough financial situation. When a couple got married in our apartment building, my grandfather sent my sister and me outside to pick up the money from the ground. We gathered a decent amount — enough for bread and sweets.
When I think of that moment, my eyes well up and a chill runs down my spine.
My family struggled financially for a long time. As a child, I used to stand behind the door and listen to the threats made by debt collectors outside our apartment. They would threaten to break down our door, barge in and grab me and all of our belongings.
My father barely had a hand in my upbringing; he was drunk most of the time. The problems in my family stemmed from the combination of my mother's character — who is a very strong and resilient woman — with a father who, not knowing what to do with himself, succumbed to alcoholism.

One time my father returned from a business trip to Moscow in a very drunken state. He stumbled through the doorway, collapsed somewhere in the hallway and didn't get up until his next business trip. When I was told this story, I laughed — it's a classic tale of Russian drunkenness.

My parents fought constantly. There were screams and physical fights with blood. All of this left an imprint on my psyche.

But I also have pleasant memories from my childhood: Whenever my dad came back from work trips, my mom would set the table. I clearly remember the cake with cranes on it: it looked like Gzhel [a traditional Russian style of ceramics], but covered in cream. I've never seen anything like it.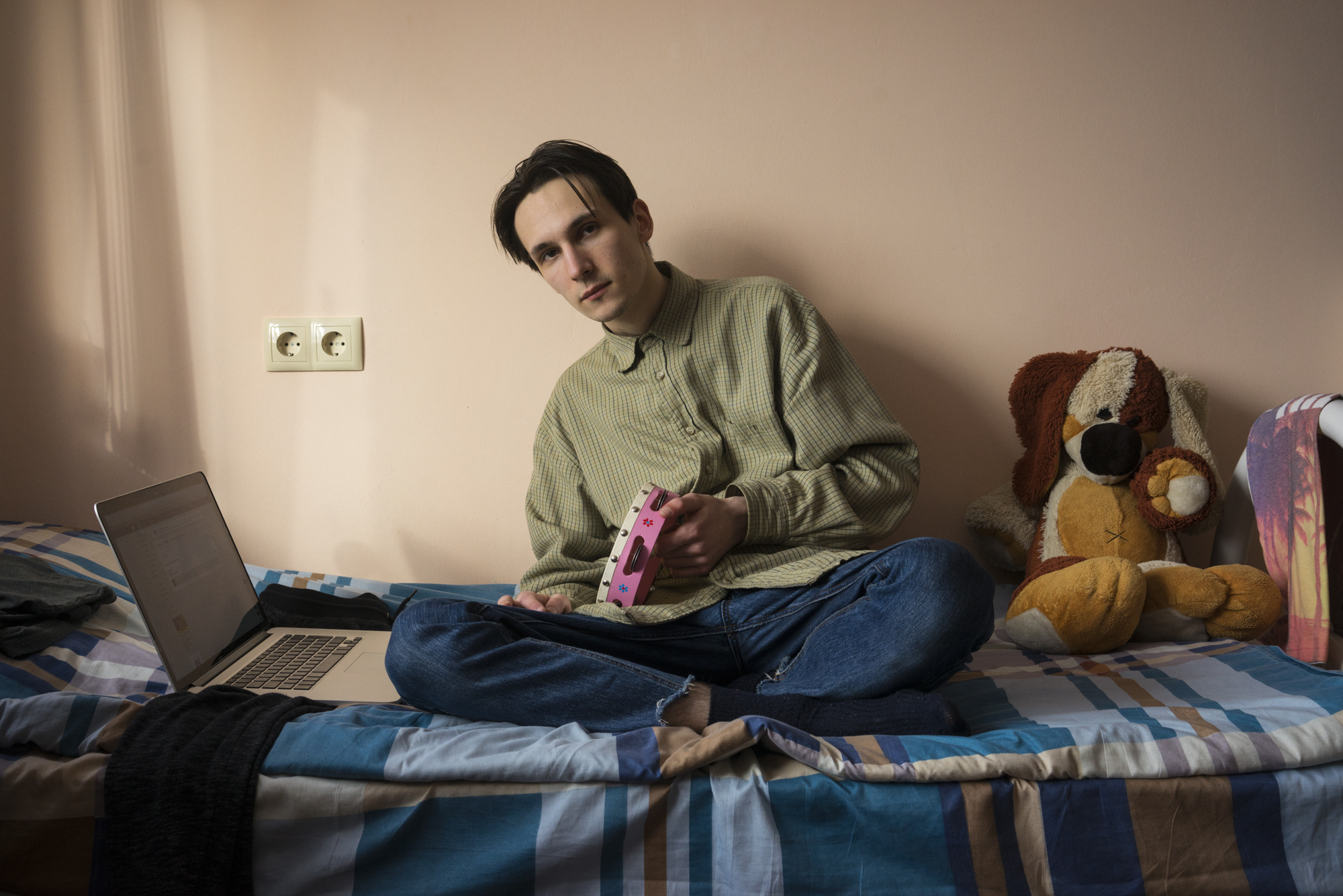 The last two years have felt more stable. Before, I couldn't even prepare for school properly: I studied from secondhand textbooks and wore homemade clothes. It was extreme poverty. That is what life looks like in a provincial Russian town that's struggling for survival.
Kovrov has 150,000 residents and it's a monotown: Its entire economy depends on the Degtyaryov Plant. The plant primarily manufactures weapons, and employs about 70 percent of the population. The rest work in the service industry.
Until 2016, my mother's salary was below the living wage. She has two children but received no more than 5,000 rubles ($88) a month per child. She studied to become a teacher, but teachers get an even lower salary in this region. I've heard many similar stories, and I'm under the impression that this is typical for Russia.
My grandfather was an extraordinary man. If he were still alive today, he'd be a millionaire. One time he sold a non-existent garage. Then he sold our dacha, but after we sold it we still planted crops on the land. After my grandmother died, my grandfather became depressed and began to drink himself into oblivion. My father didn't like this: two alcoholics just couldn't get along under one roof. There were fights, arguments, yelling.
My mother would constantly kick my father out of the house. I would tell her to never take him back, even if our financial situation worsened. But she would still forgive him, and I'd be furious with her for walking into the same wall again and again. At some point he vanished.
My childhood was still awesome. We had mobile phones, Cheetos, tents where the homeless lived strewn with syringes, late-night fires in our courtyard, and angry grannies that we'd run away from. The next generation won't get to experience these things.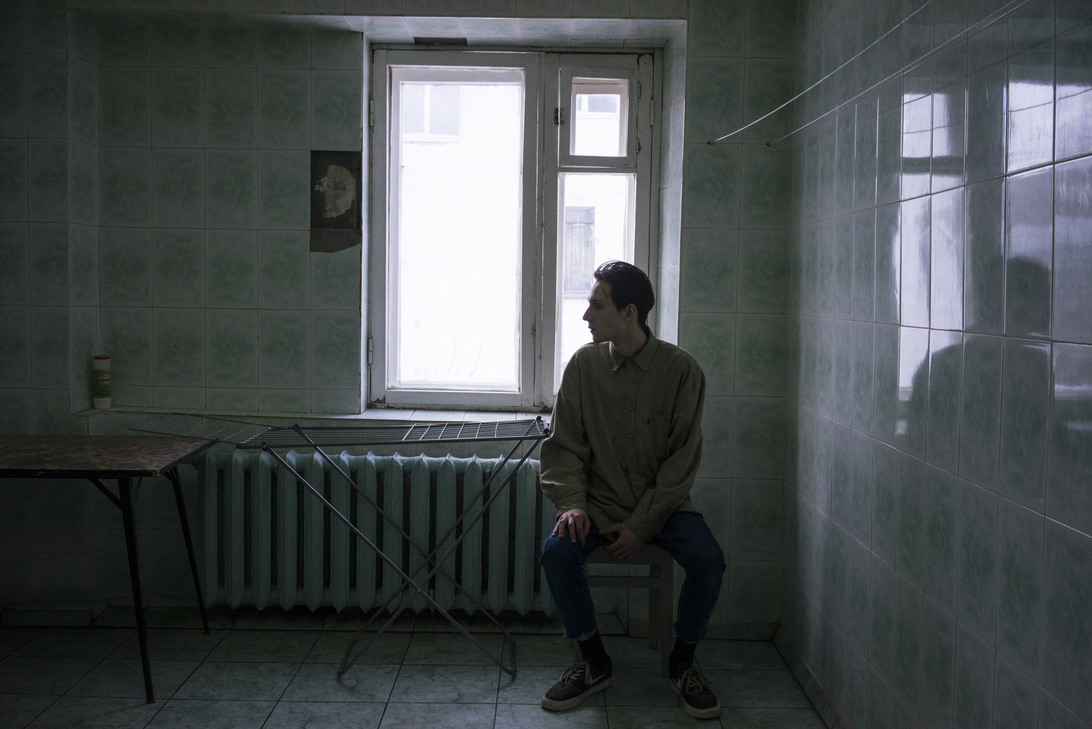 The only movie theater in Kovrov closed down in 2009. It reopened only in 2017, so for eight years the town didn't know what a movie theater was.

My interests changed dramatically after I found a new group of friends. They showed me there's more to life than Counter-Strike and going on bike rides — there's film, art and underground music. I discovered new subcultures, and began to connect with musicians and artists in large cities online.

It's awful to have interests like that and live in a place like Kovrov, or even Vladimir, where I'm studying now. You feel like nobody needs you here, like you're completely alone.

After the 11th grade I really wanted to attend the Gerasimov Institute of Cinematography, but the film equipment was too expensive for me. For a year I waited tables at a pizzeria to save up money, but then I changed my mind, because I felt like I was wasting my time. I'd rather study and do freelance photography than work full-time.
I now study sociology in Vladimir and spend most of my time in our student dormitory.
Everything here is stuck in a state of inertia and I feel like I'm running out of inspiration. Everyone who has ideas in Russia ends up running to Moscow or St. Petersburg. I want to join them one day. Maybe I'll live in an artists' squat in Moscow, but even that thought scares me, because I don't know anybody there.
The minimum you need to survive in Moscow is 20,000 rubles ($351) a month — I don't have that kind of money.
Life has steadily improved, despite the increase in restrictions. But such restrictions, like those imposed by [media watchdog] Roskomnadzor, don't bother me because I know how to side-step them. The government doesn't really encroach on my life — except that it created the conditions for total illiteracy, a lack of culture and intense poverty.
I consider myself part of the opposition, but I see no viable candidates in this year's election, and that's why I'm not going to vote. Alexei Navalny doesn't have what it takes to govern such a massive country.
Mr. Putin is totally ineffective at governing the country. He devotes too much time to geopolitics, instead of focusing on internal politics. He should pay more attention to ordinary citizens, who are forced to stand in line for medical clinics and drive on crooked roads. I would never choose to be born in this country.